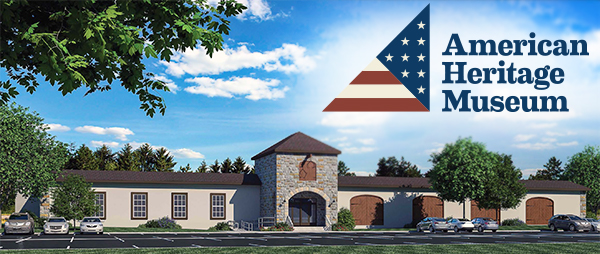 The American Heritage Museum is closed for the 2018 season and will reopen in April 2019 on a weekly basis.
The American Heritage Museum featuring the Jacques M. Littlefield Collection of Tanks and Armor is opening for a limited preview period from October 6th, 2018 through November 25th, 2018. During this period, the major artifacts of the Littlefield Collection will be on display, but much of the smaller artifacts, graphic and multimedia displays, gift shop, and select larger artifacts are a work-in-progress.
As a result, we will be offering reduced price admission for those wishing to get a sneak-peek of the American Heritage Museum during this preview period. The American Heritage Museum preview will also be open during the Battle for the Airfield WWII Re-Enactment on October 6th and 7th as part of the combined admission.
The staff are working hard in preparation for a Grand Opening of all exhibits in April 2019.
American Heritage Museum Menu