2016 BOMBER CAMP
June 1, 2016 @ 6:00 am

-

June 2, 2016 @ 7:00 pm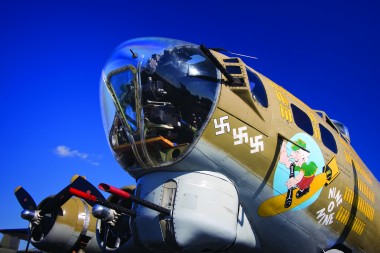 Do you remember watching the movies Twelve O'Clock High or Memphis Belle?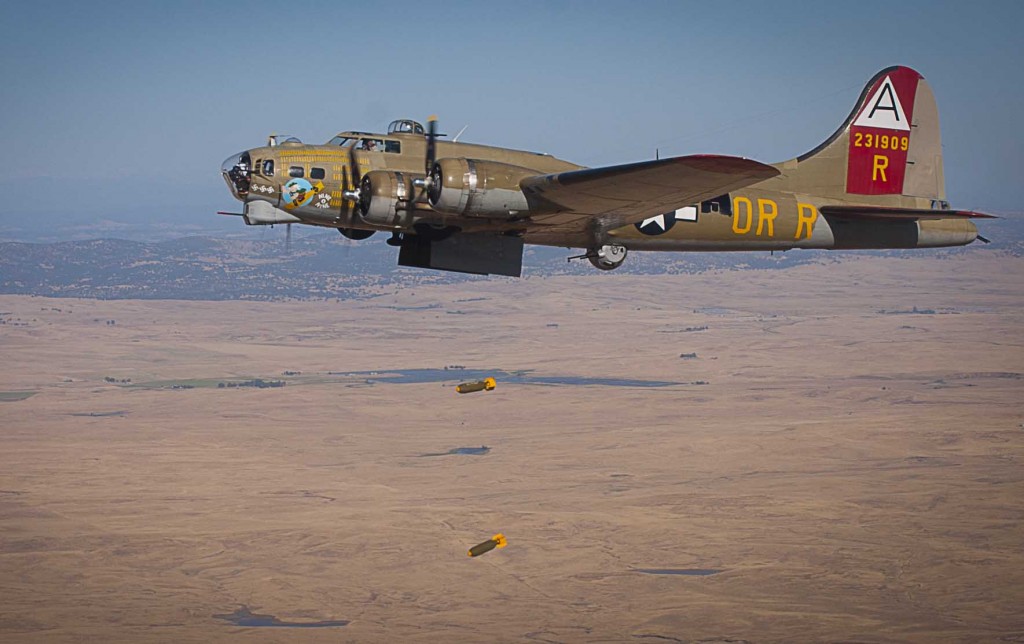 Have you ever imagined what it would be like to train for – and fly on – your own mission in the legendary B-17G Flying Fortress "Nine-0-Nine" or the B-24J Liberator "Witchcraft?" The Stockton Field Aviation Museum, in conjunction with the Arizona Ground Crew Living History Unit, Inc. and the Collings Foundation, will be offering a unique two-day program in which you do just that! No doubt, this is one of the most amazing, living history programs you will ever experience!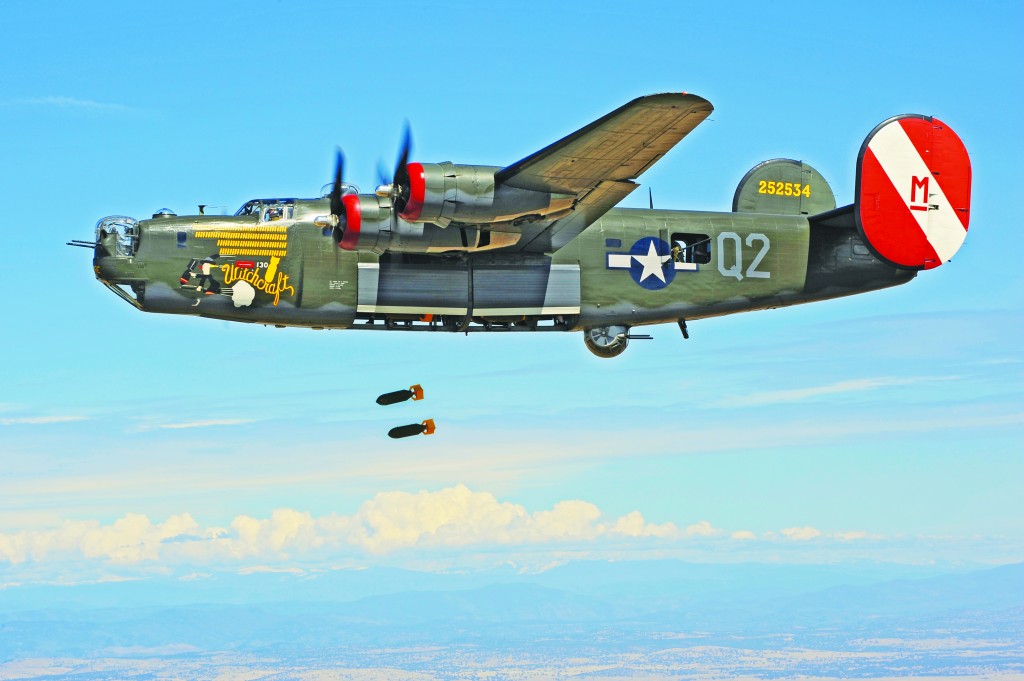 Battle of the Bombers is the next step in the Stockton Field Aviation Museum's Bomber Camp. Using the world famous aircraft from the Collings Foundation this program is a step back in time to 1944. In past years we have used either the B-24 or the B-17. This time BOTH bombers will go head to head in competition to see which Bomber and Crew can put their bombs ON TARGET.
You will experience the sights, sounds and smells of 1944 in this immersive condensed training program. You will step back in time and train as the Air Crews trained during WWII.
Want to enlist or have questions?
Call Sydney at 209-982-0273 – sydney@twinbeech.com or Ken Terpstra at redtracer2001@sbcglobal.net
__________________________________________________________________________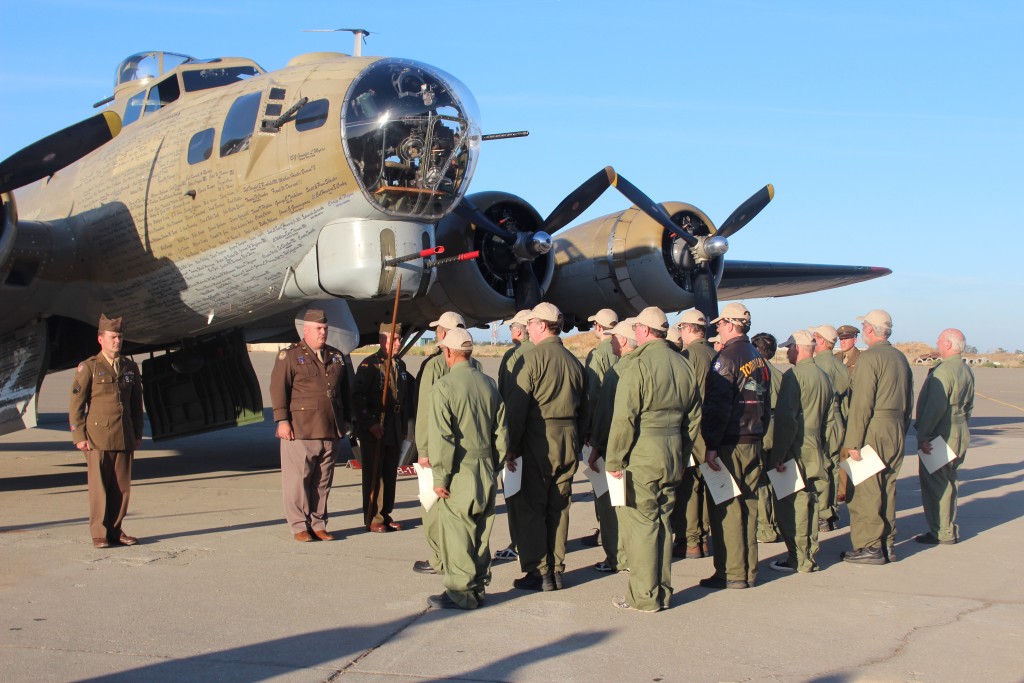 When: June 1 – 2, 2016
Training begins on June 1st. Participants must arrive by 6pm on May 31st. Training will conclude on June 2nd in the evening. Participants should plan on departing the morning of June 3rd.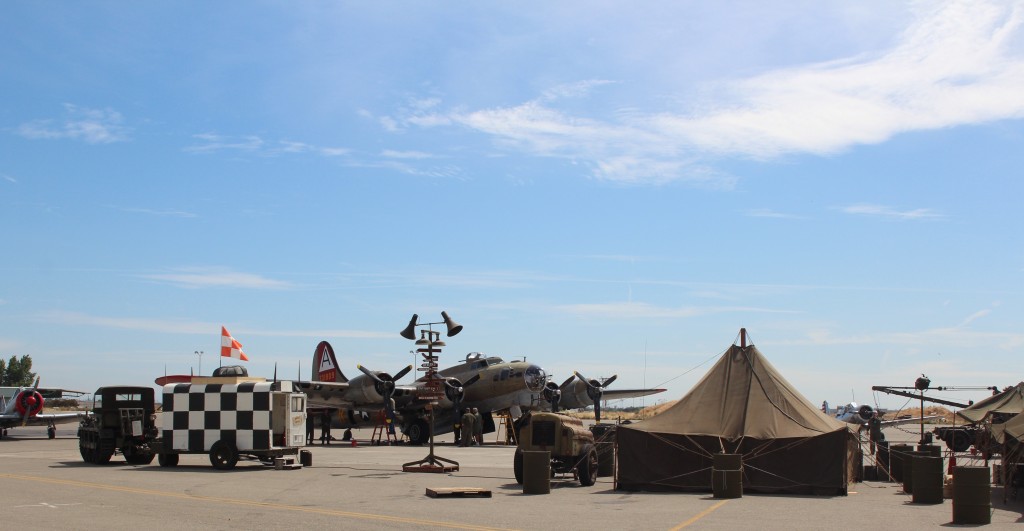 Base Location: Stockton Municipal Airport / Stockton Field Aviation Museum Hangar, Stockton, California.
Target: Top Secret Classified Information. Crew will be issued mission and target objectives on completion of crew training.
Cost: $4,000.00 per person. Price includes barracks accommodations and food for two nights, materials, ammunition and support supplies. Trainees must arrange travel to Stockton. Transportation to and from training facilities will be arranged.
Age restrictions: 16 yrs. and older. 16 yrs. to 18yrs. has to be accompanied by legal adult guardian.
Space is limited. For more information about BATTLE OF THE BOMBERS or to enlist, please
email Ken Terpstra at redtracer2001@sbcglobal.net
ALL THREE ORGANIZATIONS INVOLVED IN THIS EVENT ARE NON PROFIT 501(C)3 ORGANIZATIONS. PORTION OF YOUR FEES ARE TAX DEDUCTIBLE.
Reservations and Cancellations:
A 50% deposit is required upon sign up. Deposit used for supplies and materials purchased in advance. The deposit is non-refundable, unless we have to cancel camp or other unforeseen circumstances.