B-17 Flying Fortress / B-24 Liberator Bomber Crew Training Program
May 30, 2018 @ 7:30 am

-

May 31, 2018 @ 7:00 pm

$2200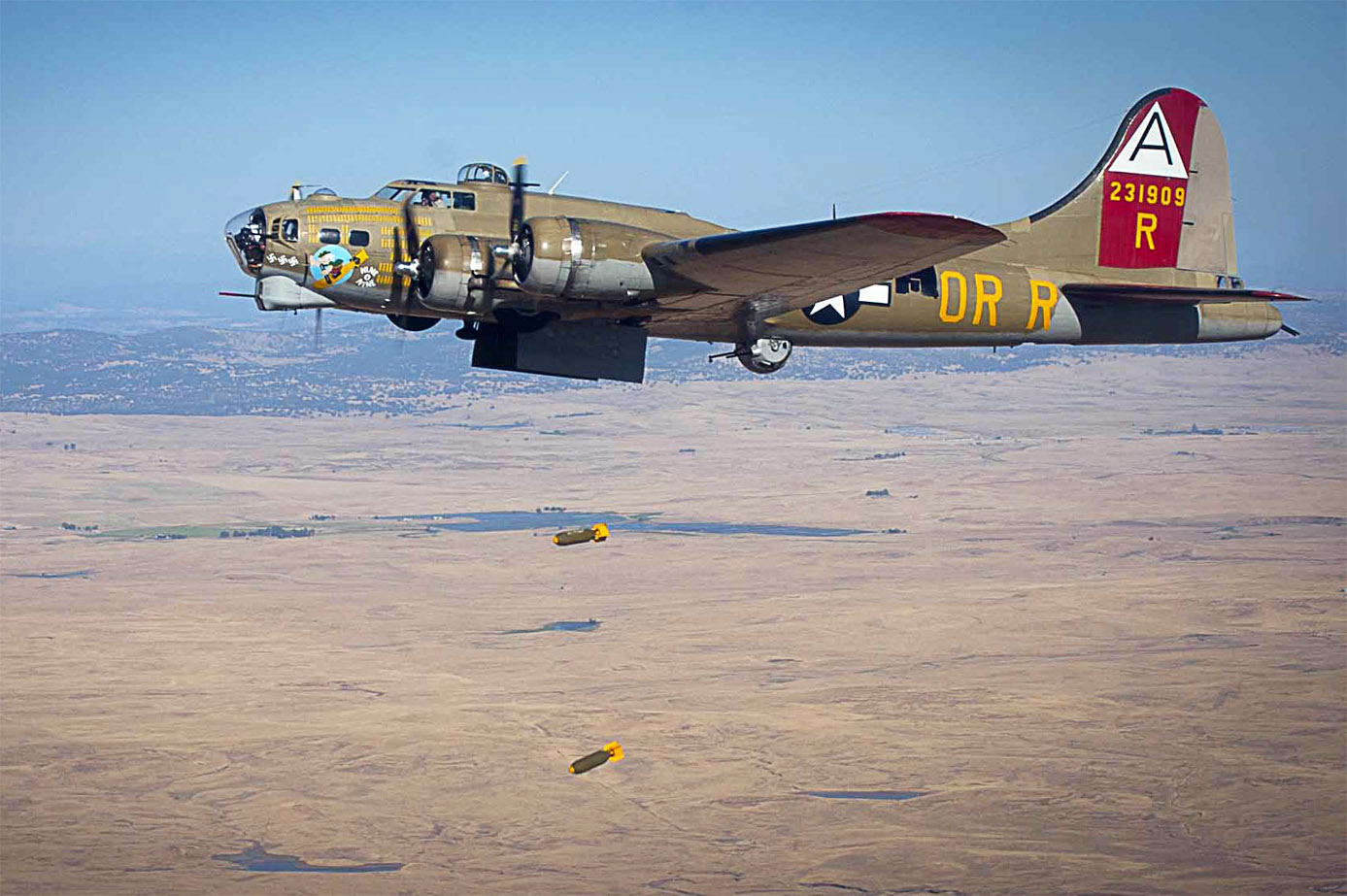 B-17 Flying Fortress / B-24 Liberator Bomber Crew Training Program
Stockton, California – May 30th or May 31st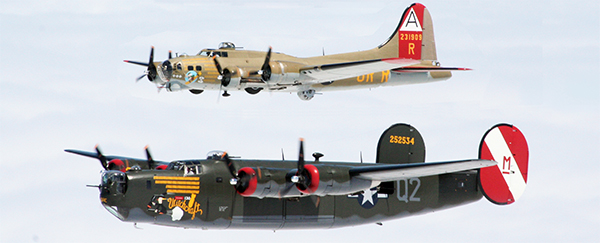 Mustering with your fellow recruits in the cool morning air at Stockton Airport you will be met by base personnel and transported back in time to 1944 as a cadet at the Stockton Field Air Corps Advanced Flying School, where you will experience some of the sights, sounds and smells that few others have known.The morning session starts with indoctrination followed by classes where you will learn about aerial gunnery and the duties of the bombardier. After a GI lunch you will fly a mission over the California Central Valley, with the Sierra Mountains as backdrop, in your choice of the two most celebrated bombers of WWII: the Boeing B-17G Flying Fortress and the Consolidated B-24J Liberator.
While waiting for your mission you will participate in additional ground training, including fire fighting, radio operation, first aid, and ball turret operation. After learning about each crew position you can try them out yourself, in flight. Take the ball turret for a spin with an unforgettable view, shoot simulated-fire machine guns throughout the aircraft, and even try your hand at dropping dummy bombs with the Norden Bombsight. Can you hit the target? Come to Bomber Camp and find out.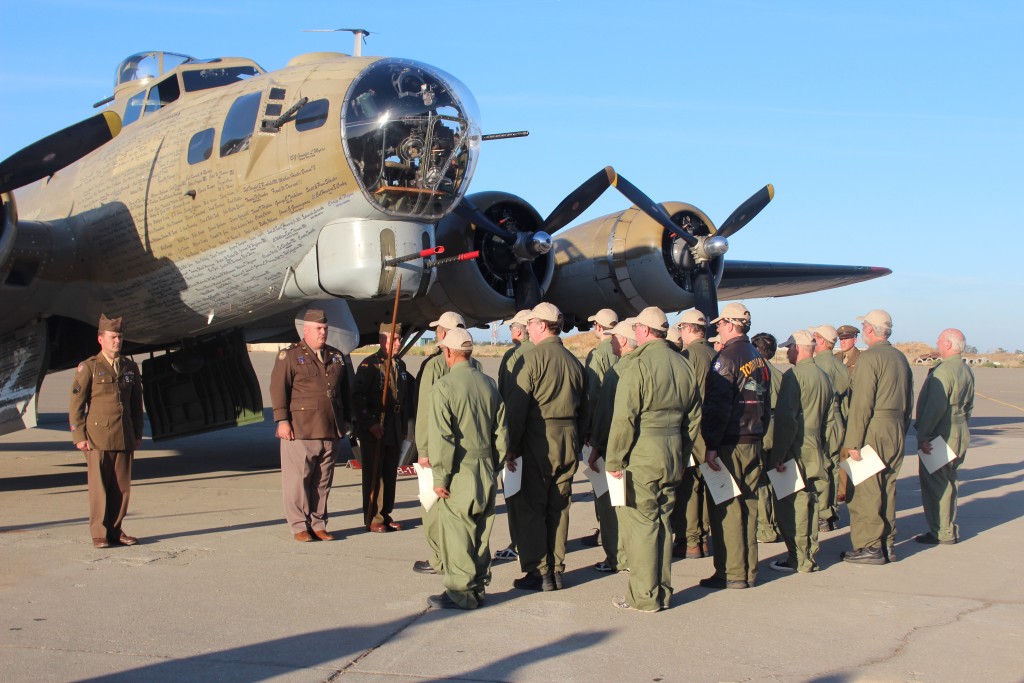 When: May 30th or May 31st, 2018 – Training will commence at 0730 and will conclude each day at 1810hrs.
Base Location: Stockton Municipal Airport, Stockton, California.
Target: Top Secret Classified Information.
Crew will be issued mission and target objectives on completion of crew training.
Cost: $2,200 per person. Discounts and add-on flights available. Trainees must arrange travel to Stockton Airport and be fed and ready for transport at 0730.
Age restrictions: 16 yrs. and older. 16 yrs. to 18yrs. has to be accompanied by legal adult or guardian.
For more information and options please visit our web site at www.bombercamp.org