Houston, TX – Vietnam Memorial Open House
March 25, 2015

-

March 27, 2015

$6 – $12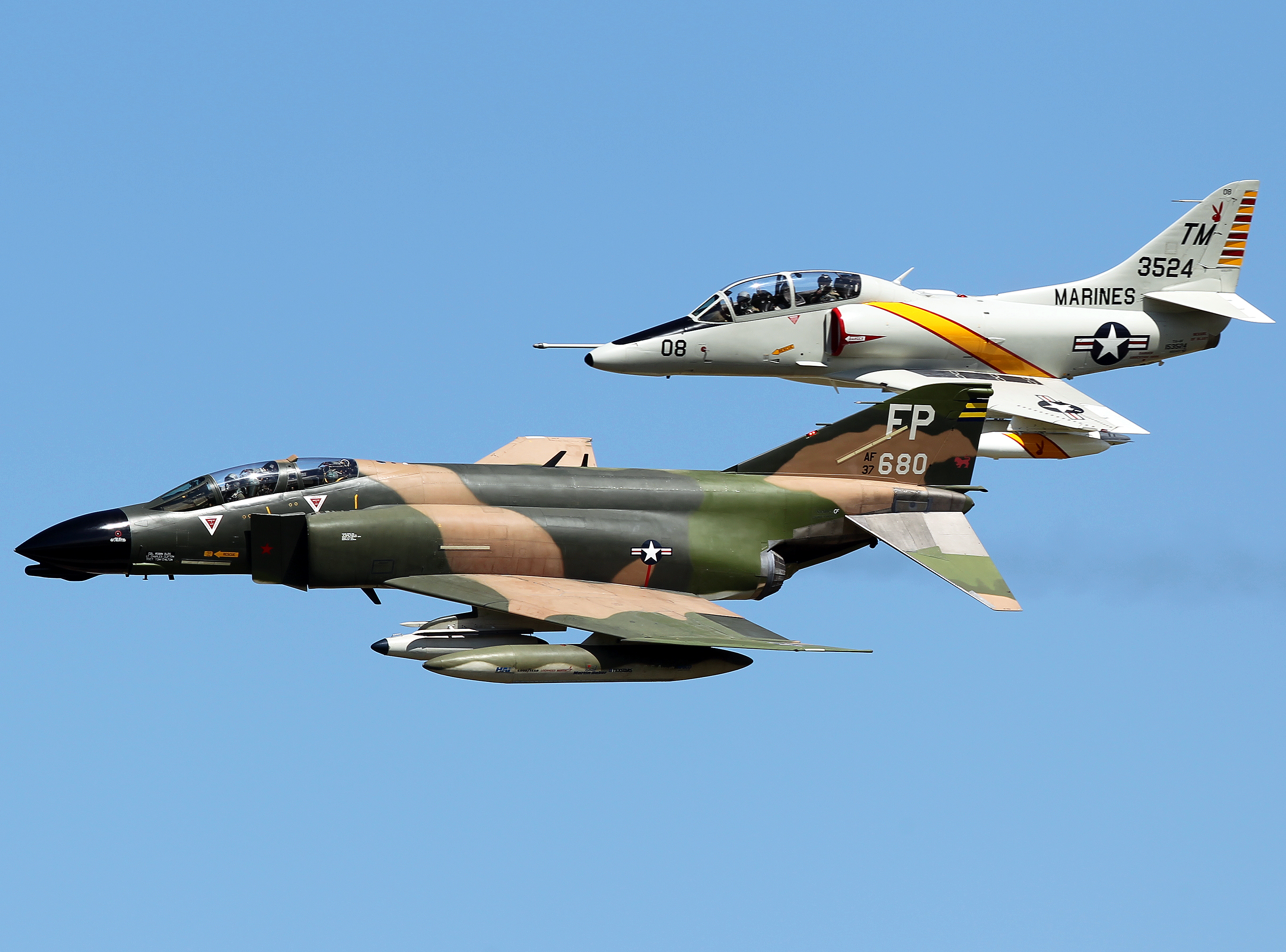 The Collings Foundation's legendary Vietnam Memorial Flight aircraft will be out for viewing at our Houston / Ellington field facility March 25th to 27th. The Open House will coincide with the visit of the national Wings of Freedom tour. This is a rare chance to see the F-4 Phantom, TA-4 Skyhawk, F-100 Supersabre and Huey helicopter up close!
Also on display will be the very rare Messerschmitt Me 262 jet, B-24 Liberator, B-17 Flying Fortress and P-51 Mustang. Flights in the Huey, B-24, B-17 and P-51 available during the event!
This will be the only place in the world where you can see these particular flying icons together in one spot!
3/25 2:00 PM to 5:00 PM
3/26 9:00 AM to 5:00 PM
3/27 9:00 AM to 12:00 PM
Tours: $12 Adults / $6 children 12 yrs. younger
Flight Experiences will be available:
B-17 and B-24 flights: $450
Huey flights: $80 bench / $100 front
P-51 Mustang (full dual control): $2200 half hour / $3200 full hour
Interested in flying in the TA-4 Skyhawk, F-4 Phantom or Me 262?
We can arrange that! Call 800-568-8924 for details.