Tampa, FL – Tampa Executive Airport (VDF)
January 20, 2020 @ 12:00 pm

-

January 23, 2020 @ 12:00 pm

$5 – $12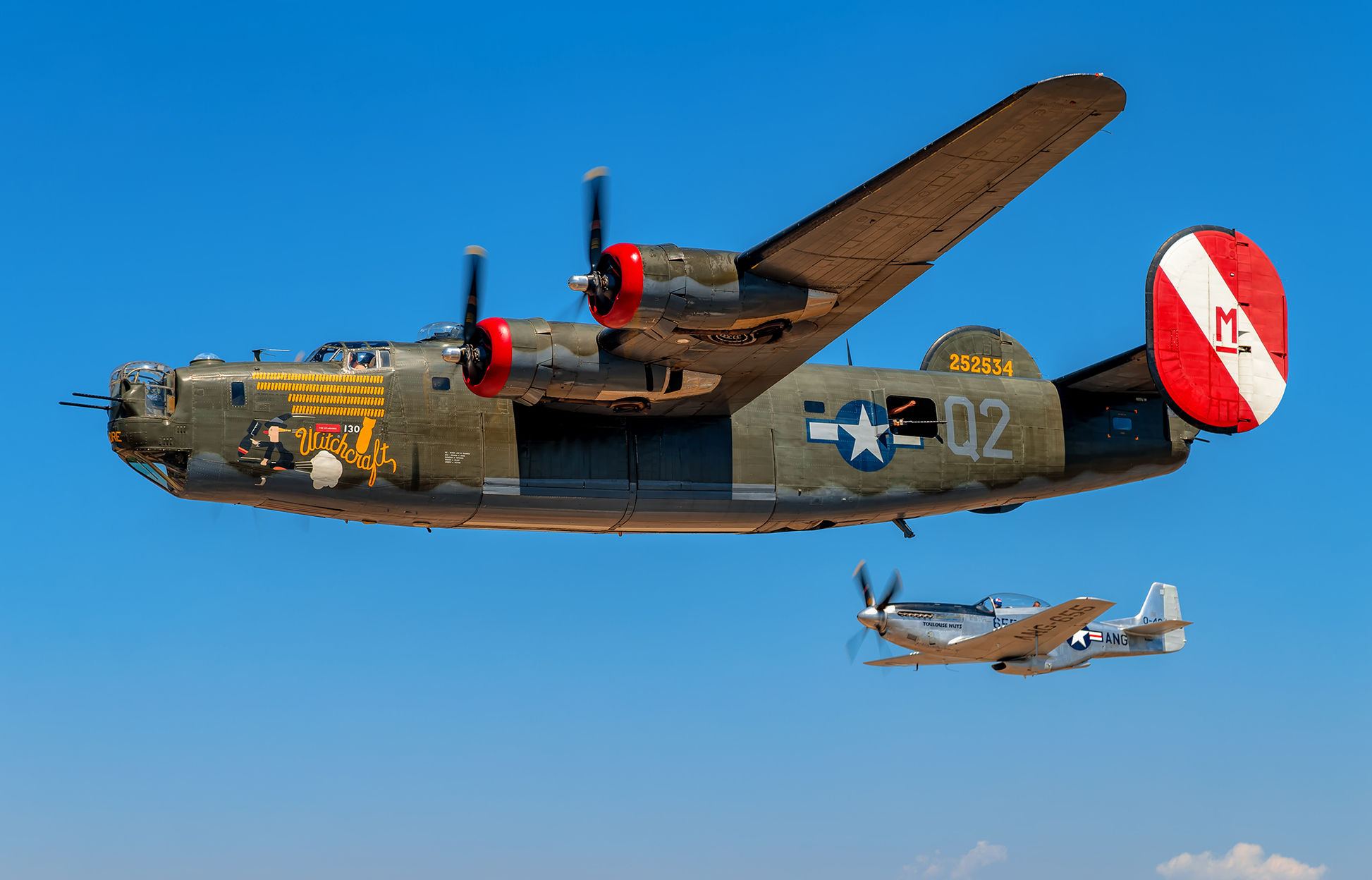 Experience the Wings of Freedom Tour
Come out and experience World War II history on the ground and in the air with the Wings of Freedom Tour! See our original WWII warbirds up-close and personal with walk through tour of authentically restored interior of the B-24 Liberator and see the P-51 Mustang on the ramp as well.
For an even more exciting visit, take flight aboard the B-24 Liberator for an incredible flight experience or flight training on the P-51 Mustang! Learn more about each flight and book online at the links below!
Ground and Walk Through Tours
Explore the insides of the B-24 and see the P-51 Mustang on the ramp. Tours are self-guided. Reservations are not needed for walk through tours.
Admission: $10 Adults / $5 Children 12 and under. World War II veterans admitted for free.
Ground and Walk Through Tour Times
1/20/2020 – 12:00 PM till 4:30 PM
1/21/2020– 9:00 AM till 4:30 PM
1/22/2020 – 9:00 AM till 4:30 PM
1/23/2020 – 9:00 AM till 12:00 PM
Availability of select aircraft for ground viewing is subject to change based on weather and maintenance circumstances.
Take a Flight!
Exciting flight experiences on the B-24 Liberator are available at this tour location. Flight training (no experience necessary) on the P-51 Mustang is also available to actually take the controls and fly one of the famous fighters of WWII with an experienced instructor for either 30 minutes or 60 minutes!
Book your flight today! Click on the link to the aircraft you want to fly below:
To make a reservation by phone, call 978-562-9182 (9:00am to 6:00pm Eastern). All flights are a tax-deductible donation!