P-38L-5-LO "44-53186" was one of a hundred thousand plus aircraft ordered in fiscal 1944 by the U.S. War Department. The P-38 design had been improving rapidly as this aircraft was being assembled in 1945. 44-53186 would be born as an "L dash 5" P-38, considered the best and most capable of the fighter P-38 variants. All of the combat experience and hard lessons learned by the USAAF were poured into this plane, making it the deadliest Lightning to date.
P-38L-5-LO 44-53186 was one seven hundred aircraft ordered as "L-5" Lightnings that
Lockheed began building in early 1945. This order was shortened during production with the last 380 aircraft being cancelled due to the war's changing requirements. The first 320 planes produced were flown directly to modification centers or to storage. The 320 new P-38 airframes were divided into three groups as they rolled off the assembly line. The first group of 182 remained fighters and were upgraded with the latest fighter modifications to dash 6 standard and most flown to the Reconstruction Finance Corporation center in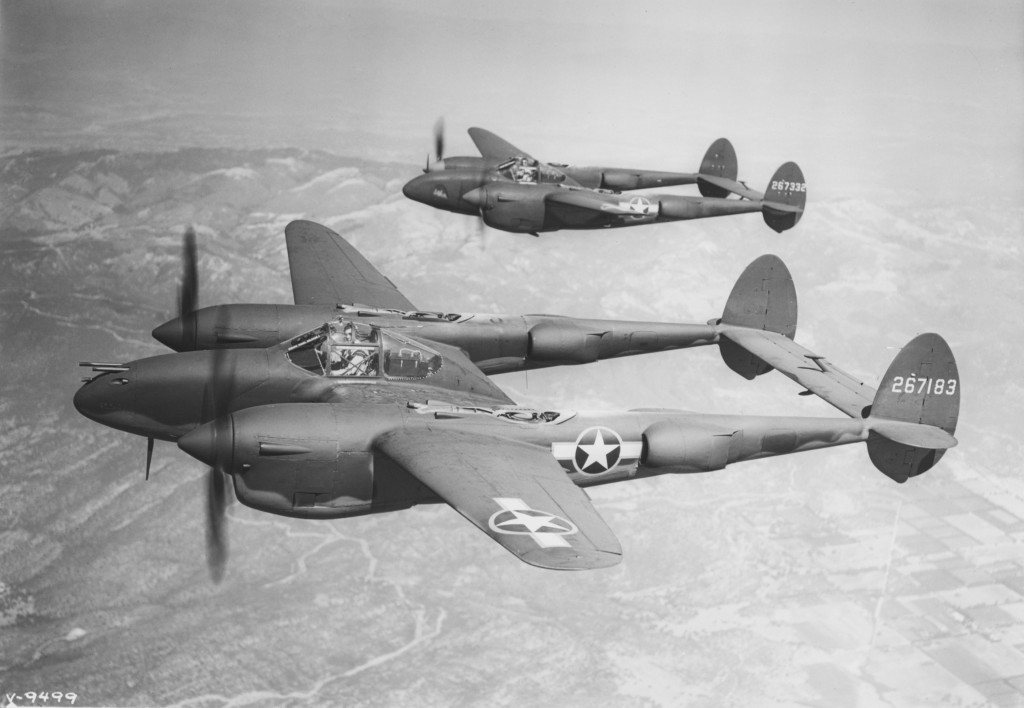 Kingman, Arizona for storage. The second group, which contained our feature aircraft 44-53186, was a bit more special. These P-38s were designated to become photo reconnaissance versions of the Lightning. Lockheed had created a modification center in
Dallas, Texas tasked with producing the photo-recon nose and associated modifications to turn the fighter into an unarmed and elusive platform for tactical photos. 63 of these planes were constructed as F-5G-6-LOs. As the war ended, the modified "186" was flown to Kingman, Arizona for storage. The last group of 75 Lightnings became night fighters, and were flown from Burbank to Fresno, CA. There they were modified to the P-38M-6-LO standard. These 75 examples of the two seat night fighters were rarely used in late 1946. Most were flown to Kingman as well, joining their sisters on the desert floor.
The Kingman group of 320 P-38L, F-5G and P-38M aircraft decreased, as a few had crashed during ferry flights and mishaps. In late 1946 roughly 300 P-38s remained. During the
surplus sales at the time, 37 of them found civilian buyers. 9 of these 37 survive today. Almost half of the current P-38s are from this small group of Kingman planes sold many years ago.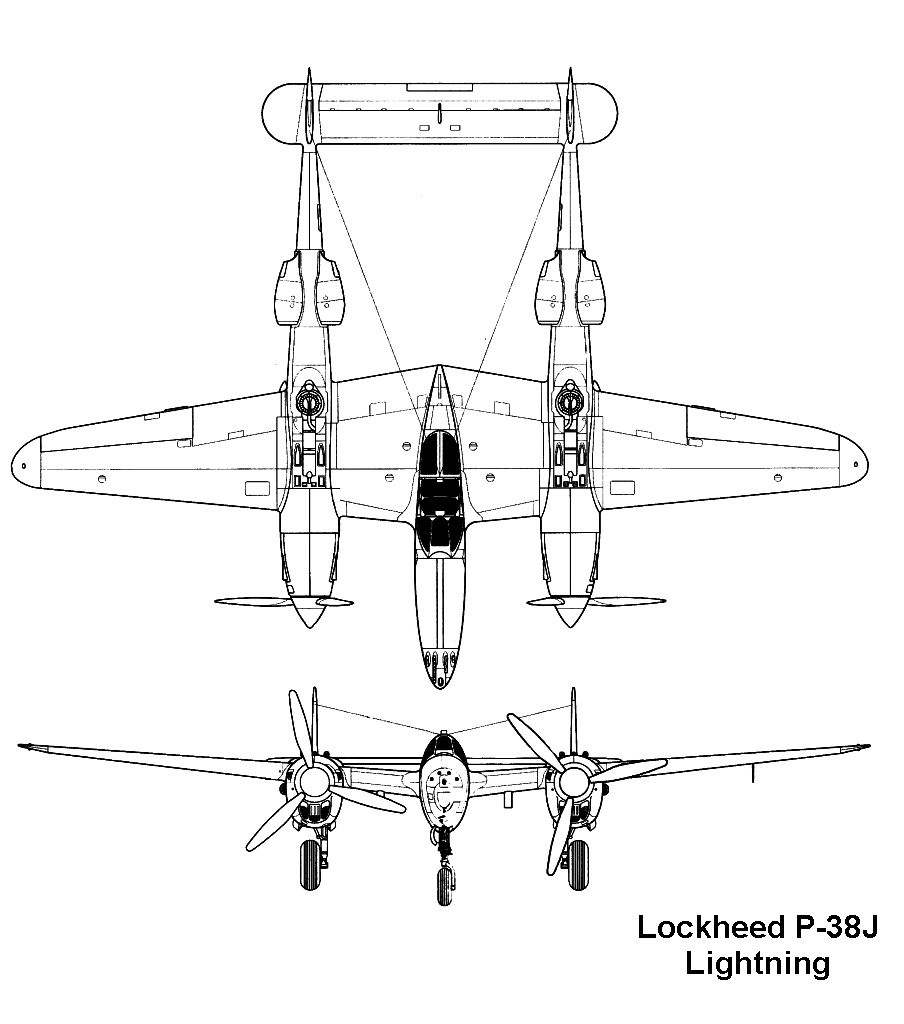 "44-53186" was sold to Kargl Aerial Surveys of Midland, Texas as NL62350 in March of 1946 for $1,250. Photo survey companies knew that postwar mapping contracts would be well served by the reliable and tough F-5G. Sold again to Aero Exploration Co. of Tulsa, OK in 1947, she worked there for four years before being sold to Mark Hurd Aerial Mapping in November 1952. Registered N505MH in 1958 she flew all over the continent before being parked in 1963 in Santa Barbara, CA. Eventually derelict with two other Lightnings, the complicated and tired F-5Gs had become exotic oddities past their economic prime.
This P-38 was not an ideal air racer and photo work was being done by more capable platforms. By 1965, there was little call for the utilitarian P-38. Over time the other two were disassembled and stored in the care of a local man who loved the aircraft. Our forlorn "186" was sold to Bill Harrah, hotel and casino owner and a noted car collector, for his car museum. Taken apart and shipped to Reno, Nevada she was reassembled, painted and placed on display for 15 years. Most had forgotten about P-38 "186" until she emerged in
1982 as the new property of Frank Taylor, the latest winner at the Reno Air Races with his P-51 Mustang "Dago Red." The old photo nose P-38 was trucked to Chino and reassembled in a hangar where the first deep survey of the airframe was taken. Recognized as a rare and special fighter plane, a new "fighter nose" was added to the plane and a meticulous restoration began to prepare the fighter for eventual sale. Acquired by the Doug Arnold collection, the restored P-38 was flown across the Atlantic by way of Greenland and Iceland by Mike Wright in 1989. Flown in the UK as "Miss Behavin" she spent almost a year on the Isle before returning to the USA in July, 1990.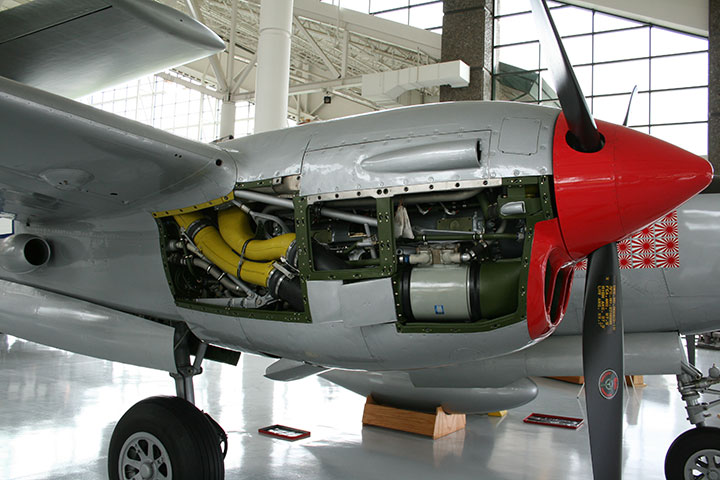 Evergreen purchased "186" and had her restored as a P-38L over the next seven
years. Emerging in 1997, she was a showpiece and considered one of the best P-38
restorations to date. The P-38L was moved to McMinnville, Oregon, becoming a valuable crown jewel of the Evergreen Museum collection. The plane has been on display there since 1997. Still registered as N505MH, she was offered for sale in 2014.
The Collings Foundation is pleased to announce that this extraordinary P-38 will join the collection in 2016. She exemplifies the diverse uses these surplus aircraft satisfied during the immediate postwar period, and the utility of the F-5G for the mapping and survey industries. Currently restored to her original factory fresh state as a P-38L-6-LO, she will hold an important place in The Foundation's collection of superb vintage aircraft.