Thank you for your assistance in promoting the Wings of Freedom Nationwide Tour: A living history display of the Consolidated B-24 Liberator, and North American B-25 Mitchell and P-51 Mustang… America's backbone bomber aircraft of World War II.
Sixty years after their use over the skies of enemy territory, they embark on a new mission over the skies of America to honor our veterans of World War II, promote education of our future generations about the role of the aircraft and the flight crews of World War II, and to preserve these treasures of American aviation history where they belong: the sky.
Some files may need Adobe Acrobat, if you do not have this, please download a free copy here.
PRESS CONTACT
If you have any questions, please contact Collings Foundation Director of Marketing, Hunter Chaney at 978-562-9182 (MA) or email:hchaney@collingsfoundation.org
Please also feel free to refer to the Collings Foundation Website at:
http://www.collingsfoundation.org
---
LOCAL PRESS RELEASES
Please contact Director of Marketing, Hunter Chaney via email for press releases that are specific to a particular stop.
hchaney@collingsfoundation.org
---
BACKGROUND INFORMATION
---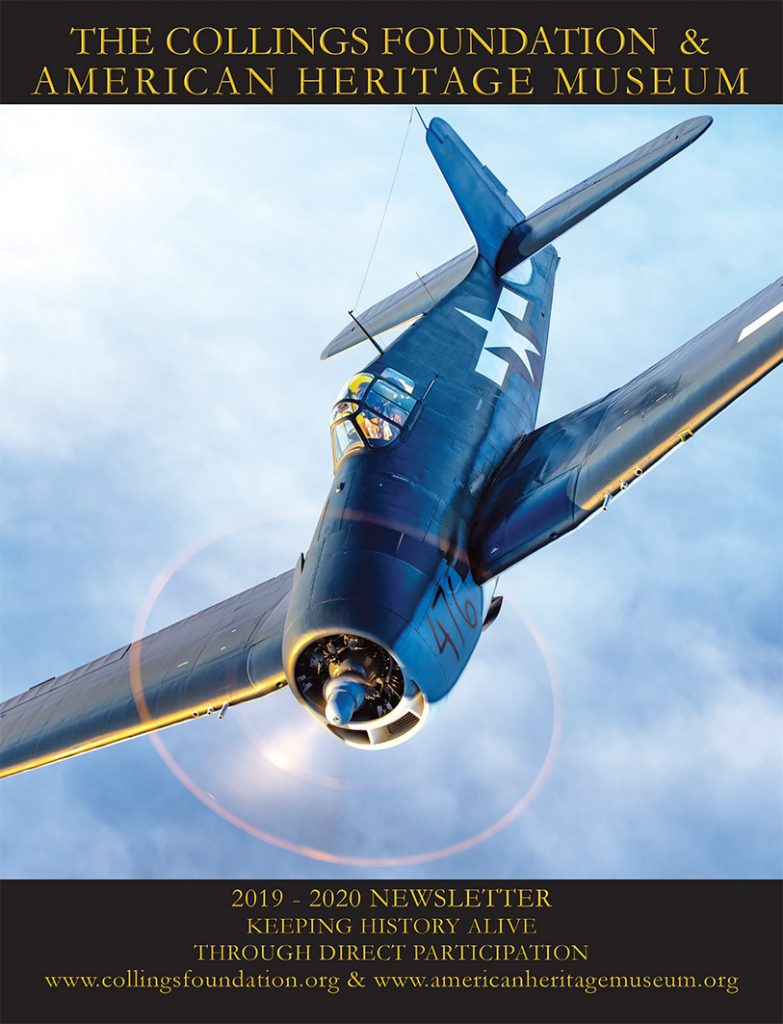 Click on picture for the Collings Foundation's 2019-2020 magazine
Contact Information
The Collings Foundation
P.O. Box 248
Stow, MA 01775
Phone: 978-562-9182
Fax: 978-568-8231
email: info@collingsfoundation.org
website: http://www.collingsfoundation.org
IMAGE FILES
Please click on image for high-res .JPG format file (200 dpi or greater). Image will open in separate window and can be saved from there.
Video:
30sec Wings of Freedom
Releases: