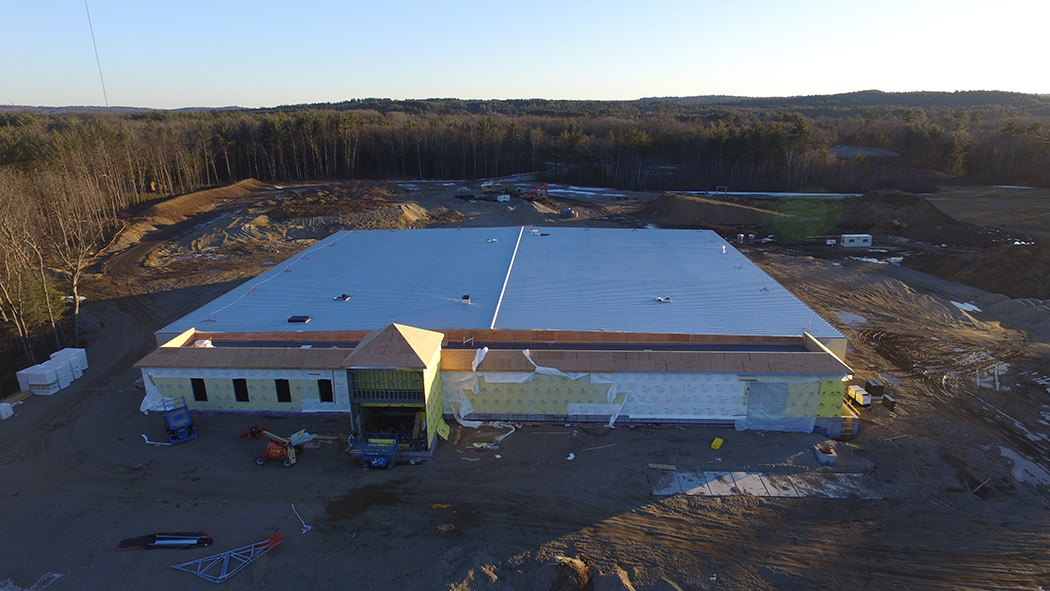 Progress is moving forward with the construction of the American Heritage Museum at our headquarters in Stow, MA! The building is now fully enclosed and work has started on the inside of the building to prepare it for exhibit installation this Spring and Summer.
Over the coming weeks, construction crews will finish the installation of all interior utilities and wiring, and will work on the lobby, office, and mezzanine area. Once that is finished, the Collings Foundation staff offices will begin to move to the new building.
Over the Spring and early Summer, the remaining artifacts and vehicles of the Jacques M. Littlefield collection will make their way from California to Massachusetts for placement in the new museum building. The artifacts currently stored in the Collings Foundation hangar will also be moved into their display positions at this time as well.
Are you curious about what the new American Heritage Museum will look like when complete? Take a look at our display plan sneak peek at our SlideShare link here.
We Need Your Help!
The American Heritage Museum will be one of the most unique museums of its type when complete – telling the story of our American Heritage through those who fought and sacrificed in the preservation of our freedom. Though the construction of the museum has been funded, over $1.5 Million is still needed to fund the extensive research, design, production, and construction of the display environment to transform the collection into the world-class vision of the American Heritage Museum. Learn more and give online at CollingsFoundation.org/AHMCC
Sponsorships and naming opportunities of the various galleries within the museum are available as well. Please contact Ryan Keough at 978-562-9182 or by email at rkeough@collingsfoundation.org for more details on large gifts toward the American Heritage Museum.
Current Construction Photos (February 5, 2018)